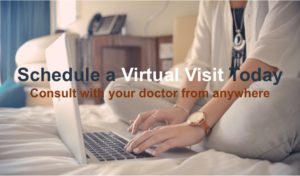 One of the many benefits to Direct Care Membership is that you get access to care even if you can't make it to the office. Feeling sick is not fun, and at times we're too busy to schedule the time to go to the doctor's office. No need to worry because you can now schedule unlimited Virtual Visits and consult with your doctor from the comfort of your home. The goal is to get you feeling better as soon as possible.
We use a hyper-secure communization platform that connects you with your doctor from your computer internet browser. You will be able to video conference and send photos/files without having to download any software.
Please call our office at (425) 697-2100 or send us an email to schedule a Virtual Visit.